UKC Group Winning & Multiple Group Placing Champion
WILDWOOD WHO'S COOKIN' AT THE PONDEROSA
BN RN CGC
AKC CH pointed

.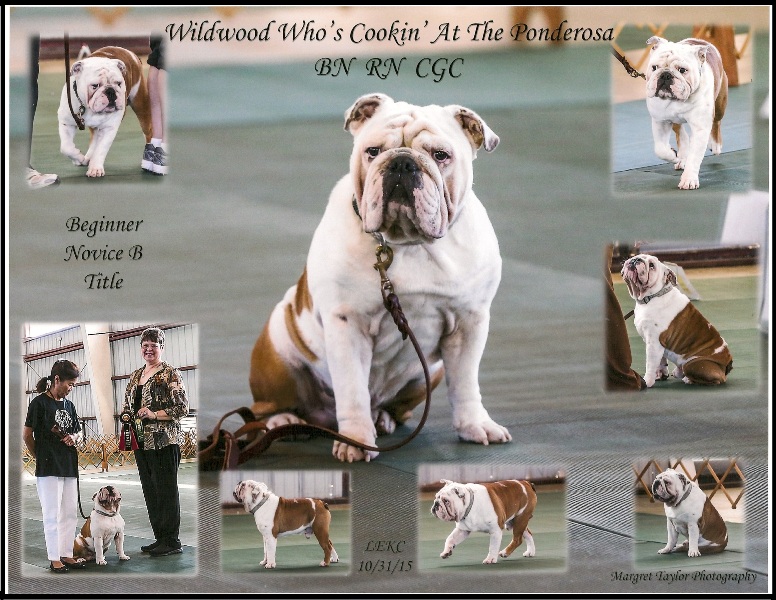 .
CONFORMATION
Third generation UKC Champion, Group Winner & Placer
Part-way to a UKC Grand Championship 
AKC Championship pointed
Multiple AKC Beginner Puppy Best of Opposite awards at 4 & 5 months of age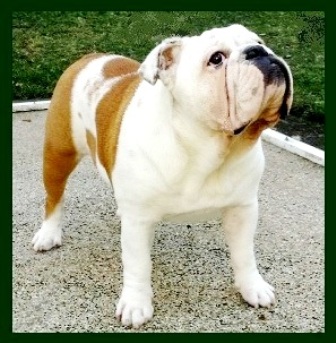 OBEDIENCE and/or RALLY
AKC Beginner Novice (BN) obedience title
AKC Rally Novice (RN) title at 10 months of age with first 2 Qs at 7 months of age


 CIVIC ACHIEVEMENTS
Passed S.T.A.R. Puppy testing (Socialization/Training/Activity/Responsibility) at 3 months old
CGC (Canine Good Citizen) titled at 9 months old
VERSATILITY
Third generation UKC Breed Champion & Group Winner
Fourth generation AKC Rally & Obedience titleholder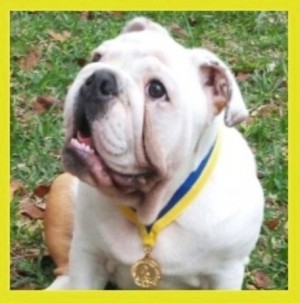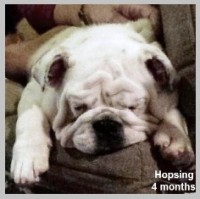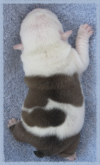 ↓ Hopsing's owner & co-breeder of the litter with Tipsy & newborns ↓


↓ Owners/Co-breeders ↓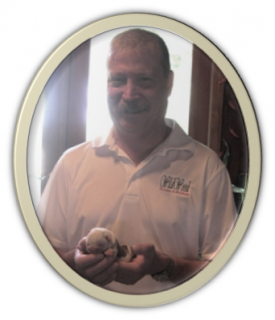 Tiew                                                                Ron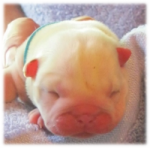 ↓ Hopsing & his Housemates ↓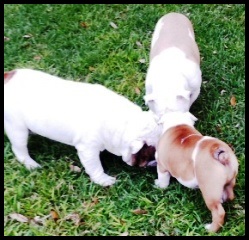 Hopsing is the fifth Bulldog his family has had (to include his Uncle Rocky).
All five have earned multiple titles!
The United Kennel Club (UKC) limits names for dogs to 30 characters, whereas the American Kennel Club (AKC)
allows longer names, so a dog's UKC name may differ from its AKC name.  Hopsing's registered names:
AKC – Wildwood Who's Cookin' At The Ponderosa BN RN CGC & CH ptd
UKC – CH Wildwood's Cookin At Ponderosa
Thank you to the Honig family!
DOB: 7/26/14
Bred by Bea & Clay Page/Tiew & Ron Honig